Ludvík Vaculík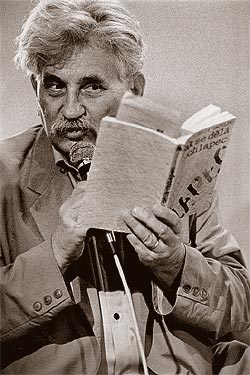 Ludvík Vaculík was born in 1926 in Brumov, in Moravia, Czechoslovakia. For four decades he has been providing a brilliant commentary on Czech cultural and political life in his weekly feuilletons in Literární noviny. The Axe, The Guinea Pigs and his chronicles A Cup of Coffee with My Interrogator established his international reputation as one of the finest authors of his generation.
At the beginning of the eighties, Vaculík published The Czech Dreambook a diary novel which recorded the real and imaginary events of 1979. In How to Make a Boy he moved away from public and political concerns into the more difficult territory of modern relationships. Since then, he has published My Dear Classmates, Immemoirs, A Mountain Trip to Praděd, and most recently The Last Word  a collection of feuilletons.
Ludvík Vaculík lives in Prague.