Lara Bruhl
Lara Bruhl was born in 1969 in Belfort, France. She studied theatre at the Conservatoire National de Mulhouse and at the Institut d'études théâtrales à la Sorbonne Nouvelle.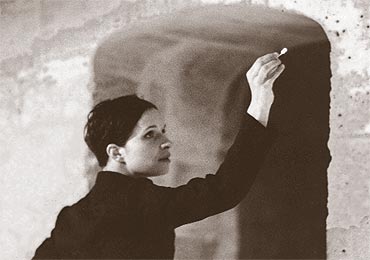 Her most recent performances include: Herculine Barbin, Si tant le coeur me brûle from Guillaume de Machaut, Lewis Caroll's Alice, Molière's Les Femmes Savantes, and Le Journal d'une femme de chambre  from Octave Mirbeau.
Lara Bruhl lives in Paris.