Ko Un
Korea's foremost contemporary poet, Ko Un was born in 1933 in Kunsan, when Korea was under Japanese rule.  At an early age he wanted to be 'the Emperor of Japan', then wisely chose to become 'a leper-poet' like the master Han Ha-un. For Allen Ginsberg, Ko Un is "a combination of Buddhist cognoscente, passionate political libertarian, and naturalist historian".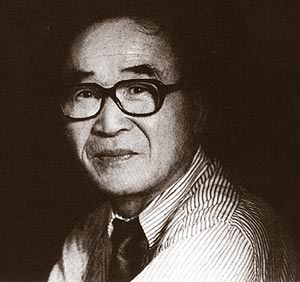 Ko Un began to write poems in 1945, joining the Buddhist clergy during the Korean War. For the next ten years he lived a life of Zen meditation, travelling throughout the country, living by alms. Breaking with the Buddhist community in 1963, he led a life of severe self-torment and nihilism, until the early seventies when he became involved in the seemingly endless Korean struggle for human rights which led to several terms in prison, as well as to Flowers of a Moment.
With torrential energy Ko Un has produced a vast oeuvre, including fifty collections of poetry as though he breathes his poems before putting them to paper.
"If someone opens my grave a few years after my death, they will find it full, not of my bones, but of poems written in that tomb's darkness. Am I too attached to poetry?"
Ko Un lives in Ansong, South Korea.