Jean Genet
Jean Genet remains the notorious yet charismatic outlaw of modern French literature. His work echoes Rimbaud, with a dash of Mallarmť. His contempt for the state sets the stage.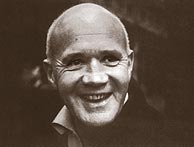 Born in Paris in 1910, he was abandoned at birth by his mother. By the age of fifteen, he was a convicted thief and the experiences in the reform school at Mettray inspired much of his later novel Miracle of the Rose. He served with the French Foreign Legion until deserting to follow a criminal career as a thief and homosexual prostitute in various European cities throughout the thirties.
While imprisoned at Fresnes in 1942, Genet wrote The Man Condemned to Death, publishing the poem at his own expense. The handwritten manuscript of his first novel Our Lady of the Flowers was smuggled out of his prison cell, eventually coming to the notice of Cocteau and Sartre, who were instrumental in securing Genetís release from life imprisonment through the pardon of the President of the Republic in 1948.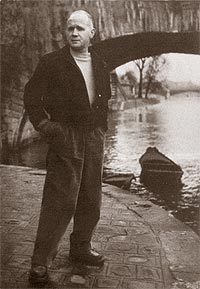 His novels, which include Funeral Rites, Querelle of Brest† and The Thiefís Journal, were written in prison. His plays Deathwatch, The Maids, Splendidís, The Balcony, The Blacks† and The Screens †were written outside.
Genetís last decades are reflected in Prisoner of Love and his texts and interviews are collected in Declared Enemy.
Jean Genet died in Paris in 1986. He is buried in Larache, Morocco.