Ersi Sotiropoulos
Ersi Sotiropoulos was born in Patras, Greece in 1953. Uncomfortable with conventional forms, at home with the breaking of molds, her first novel Vacation without a Corpse, introduced post-modern expression into the Greek language in 1980. "But if I have to place myself somewhere, I would chose sluts, call-girls, who have one phone for clients and the other for love."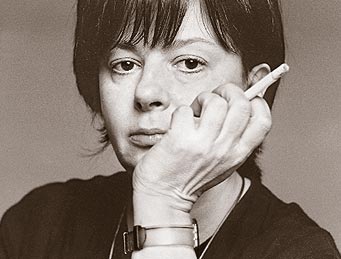 For Sotiropoulos farce carries the freedom of revolt. "It destabilizes things, itís subversive." Her eight works of fiction include Holiday Weekend in Yiannina, Mexico, and Bitter Oranges, which was the first work to win both the National Literature Prize for Best Novel and the Book Critics Award in 2000. She currently contributes articles to the national newspaper Eleutherotypia.

"She was with him because she was absent. She felt so good on her own that she could live with anybody."

†Ersi Sotiropoulos lives in Athens.