Duo Duo
One of China's finest poets, Duo Duo was born in Beijing in 1951, with the name Li Shizheng. He began writing poetry in the early seventies during the Cultural Revolution while posted to an agricultural brigade and took the penname Duo Duo – "too much, too much" – from the given name of his daughter who died in infancy.
In 1976, he became a reporter for the Beijing based Peasants' Daily  and published poems in the avant-garde literary journal Today,  founded in 1978 to accompany the Democracy Movement. "Nobody taught us, we have unteachable natural instincts." In June 1989, the day after the Tiananmen Square massacre, he left China for a reading tour of England and has lived in exile ever since. "The only thing that remains of Chinese culture is food."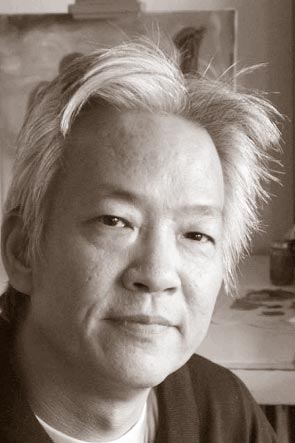 Duo Duo has published eleven collections of poems, which include Statements, Looking Out from Death, Crossing the Sea, and most recently The Boy Who Catches Wasps.
Duo Duo lives in Leiden, Holland.