Daniela HodrovŠ
One of the most prominent voices in contemporary Czech literature, Daniela HodrovŠ was born in Prague in 1946. During the years of so-called "normalization", her work remained in manuscript. After 1989, several volumes appeared in quick succession: critical studies In Serach of the Novel† and The Novel of Initiation and her fictional trilogy City of Torment - consisting of the novels In Both Spaces, Pupae/Masks and Theta.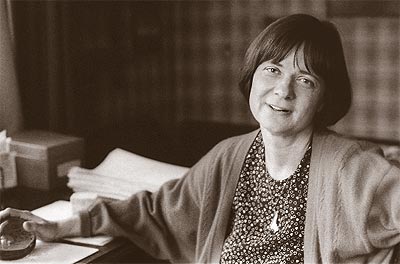 "City of Torment presents itself as a magic quest for meaning, a spiritual journey in search of knowledge - initiation - disrupting temporal borders between the living and the dead, Bohemia's past and present."
HodrovŠ's later novels include Perun's Day† and† Lost Children. On the Edge of Chaos, a large-scale study of literary poetics in the twentieth century, was published last year. She is presently writing the fourth part of City of Torment.
Daniel HodrovŠ works as a theoretician in the Institute of Czech Literature of the Academy of Sciences and lives in Prague.